History on the radio
Since 2010 the Northern Territory Archives Service has collaborated with the ABC local radio in Darwin to present a short segment 'live to air' each fortnight about Northern Territory History. This collaboration has expanded to Alice Springs ABC local radio also.
Proving popular with listeners over the years the segment has covered a huge variety of topics including Belyuen/Delissaville; weddings Territory style; the work of former patrol officer, author and ranger Bill Harney; the development of road transport in the NT; and the newly established Goyder Park at the Darwin Waterfront Precinct, to name a few.
Tune in to ABC 105.7 Darwin each alternate Thursday morning at 9.30am to hear 'Dusty Pages', and join in the conversation where listeners call in or text with their anecdotes and memories of the topic being discussed. In Alice Springs, tune to ABC 758 Alice Springs each alternate Tuesday morning to hear 'Every Picture Tells a Story'.
Check the ABC's Facebook pages to see which topic is being covered that week and the images that inspire the conversation.
To catch up on missed sessions click on the links to Soundcloud.
Soundcloud
Description
Both a pest and icon: A brief history of the buffalo in the Top End
NTAS, Herbert family, NTRS 1357/P1, Item 380
At the races
Fannie Bay Race track, circa 1915—1935
NTAS, HSNT, NTRS 1854, Item 660
History of Kakadu
[Portion of] Early Map of Oenpelli Aboriginal Reserve, east of East Alligator River drawn for Director of Lands & Mines July 1922, NTAS,Keith COLE, NTRS 694, Item 8
Inaugural Show and Sale of Stud Shorthorn Bulls held at Brunette Downs in June 1953
Directing the truck to the aeroplane in order to unload the cattle, June 1953, NTAS, James White, NTRS 370, Item 35
Stuart Highway
View from Hayes Creek Inn, highway going south ca December 1964, NTAS, Heather Graham, NTRS 3406, Item 108

From the Archives: A Town Like Alice

Opening night of A Town Like Alice, NTAS, McCaffery, NTRS 3498, Item 1

The first annual Alice Springs Bangtail Muster in 1959

Bangtail Muster Souvenir Programme 1959, NTAS, Henry Taylor, NTRS 3145, Item 6

Destination Darwin – a tourism mecca?

MMA Flight Bathurst Island, NTAS, Brian Harford, NTRS 1299, Item 265

Young teamsters at Alexandria Station, NT, NTAS, James Broadbridge, NTRS 1426, Item 59

History of Four Wheel Driving in the Northern Territory

Taken at Daly River, September 1944, NTAS, Charles Moth EATON, NTRS 2517, Item 1
To listen to back episodes of Dynasties and Destinations click on the soundcloud links below:
The Buntine Highway: the story of Noel Buntine
Yarn-spinner Bilarni: the life and stories of Bill Harney
Destination Cobourg Peninsula and Victoria Settlement
Destination East Arm Leprosarium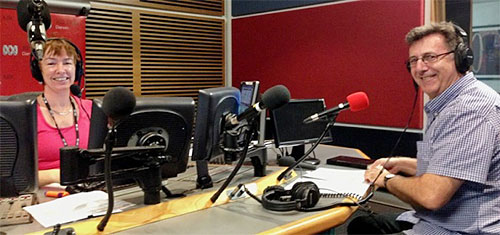 For information about doing your own research into any of these or other topics in Territory history, contact the NTAS
Last updated: 03 June 2016
Share this page: